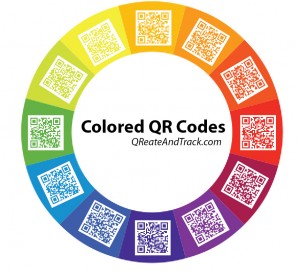 The possibilities for QR Codes to help increase the impact and effectiveness of printed materials continues to increase.
Of course, the QR Code is not the one and only solution. For a marketing or educational effort to work, you still must consider the message, the design, and the target audience.
To help you with the design portion, we recently released an enhancement that allows to generate QR Codes in various colors.
For example if you are creating a QR Code for your company, make it the company colors. Or if you are designing a holiday card you can make your QR Code red or green.
Standard black-and-white QR Codes may allow people to respond to your printed pieces – however, adding color to your QR Codes may be necessary to ensure your creative design can truly come to life. A QR Code in the right color(s) can enhance a printed piece and complement it. Designers put a lot of thought into the placement and colors in their designs and this is just one more way the QR Code can truly be incorporated as part of the design.
Here are some steps to follow when creating a colored QR Code in QReate & Track.
Step 1: Login into QReate & Track(if you are not a QReate & Track customer you can still create colored QR Codes)
Step 2: First type in the information for your QR Code. That information could be a web address, an email address, a phone number, plain text or business card information.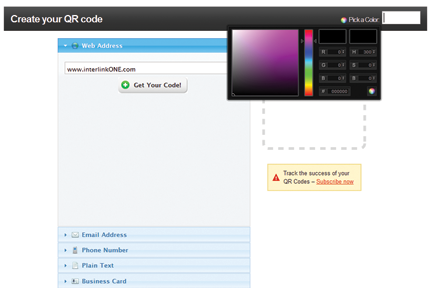 Step 3: BEFORE clicking on "Get Your Code!" move over to the right side of the screen and click on the white box next to "Pick a Color". Scroll around on the color palette and click on a color that you would like your QR Code to be.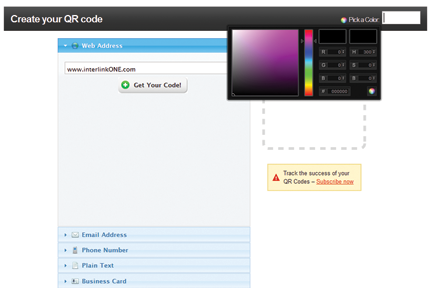 Step 4: Once you have picked the color that you would like your QR Code to be, the color will show up in the little white box. Now you can go ahead and click on "Get Your Code!".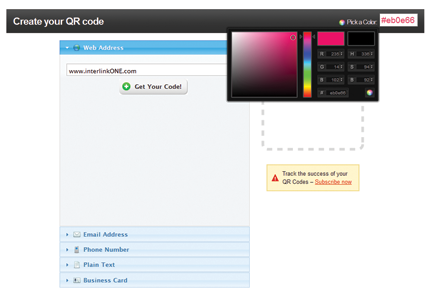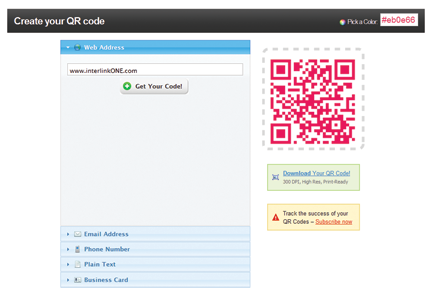 Step 5: Now all you have to do is click on "Download Your Code" which is located right below your new QR Code and save it to your desktop.
Here is my final colored QR Code!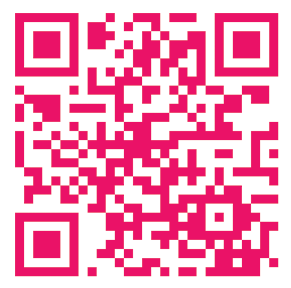 Be creative, you have a lot of colors to choose from!