Summer is here and I must say that I am very excited about that! A few months ago we did a post about "Spring Inspired QR Codes" so I thought I would do the same with some Summer ideas. Follow this step-by-step tutorial below to learn how I created some "Summer Inspired QR Codes".
First off you need to create the QR Code. You can do so easily at http://qreateandtrack.com/. If you are already a customer , make sure you login before you create the code so that you can measure the success.
After you have created your QR Code and saved it to your machine, open up the image in Photoshop.
Then, search the web for a large background image.  (For my QR Codes, I searched for beach, ocean, and flowers.)
Now that you have your QR Code and background, your layers palette should look like the below screenshot.
Once you have both layers turned on, your pattern/image should be on top of the QR Code like the screenshot below.
After you have both layers all set, click on the QR Code layer and click on the drop down button. Choose Linear Dodge (Add).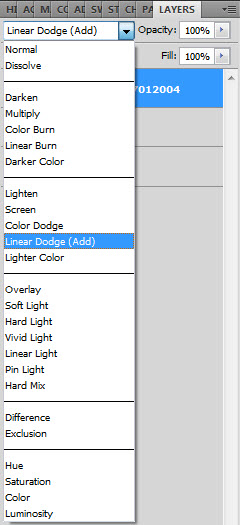 Your QR Code should now have your background image in it. The screenshot below is what my QR Code looks like with the flower image.
To go a step further I added a larger white space around the QR Code and a matching border.
Below are some more Summer Inspired QR Codes that I created.
Once the QR Code is finished TEST, TEST, TEST. Make sure that the pattern is not too busy to be used behind the QR Code.
Keep in mind this fact: The QR Code will work with up to a 30% deterioration rate. I hope this post helps you out a bit and inspires you to get creative with your QR Codes!
Interested in adding an image to a QR Code – click here or keeping it simple with just creating a colored QR Code – click here.